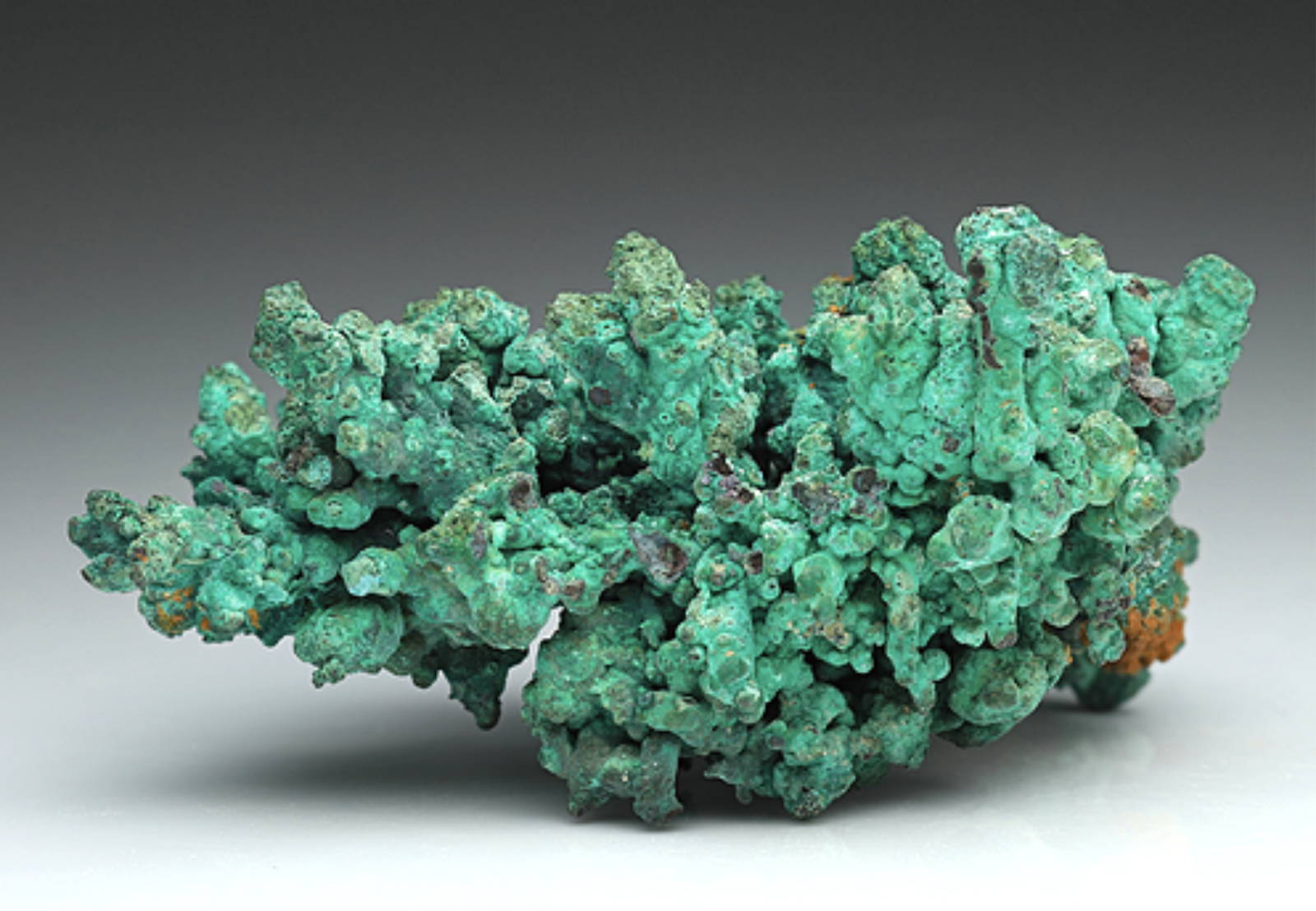 TYPE: Carbonate Mineral
CHEMISTRY: Copper Carbonate Hydroxide ( Cu2CO3 (OH2) )
HARDNESS: MoH5 Scale 3.5 - 4
CRYSTAL SYSTEM: Mono clinic
COLORS: Various scales of green in circular bands.
COLORS: Various scales of green in circular bands.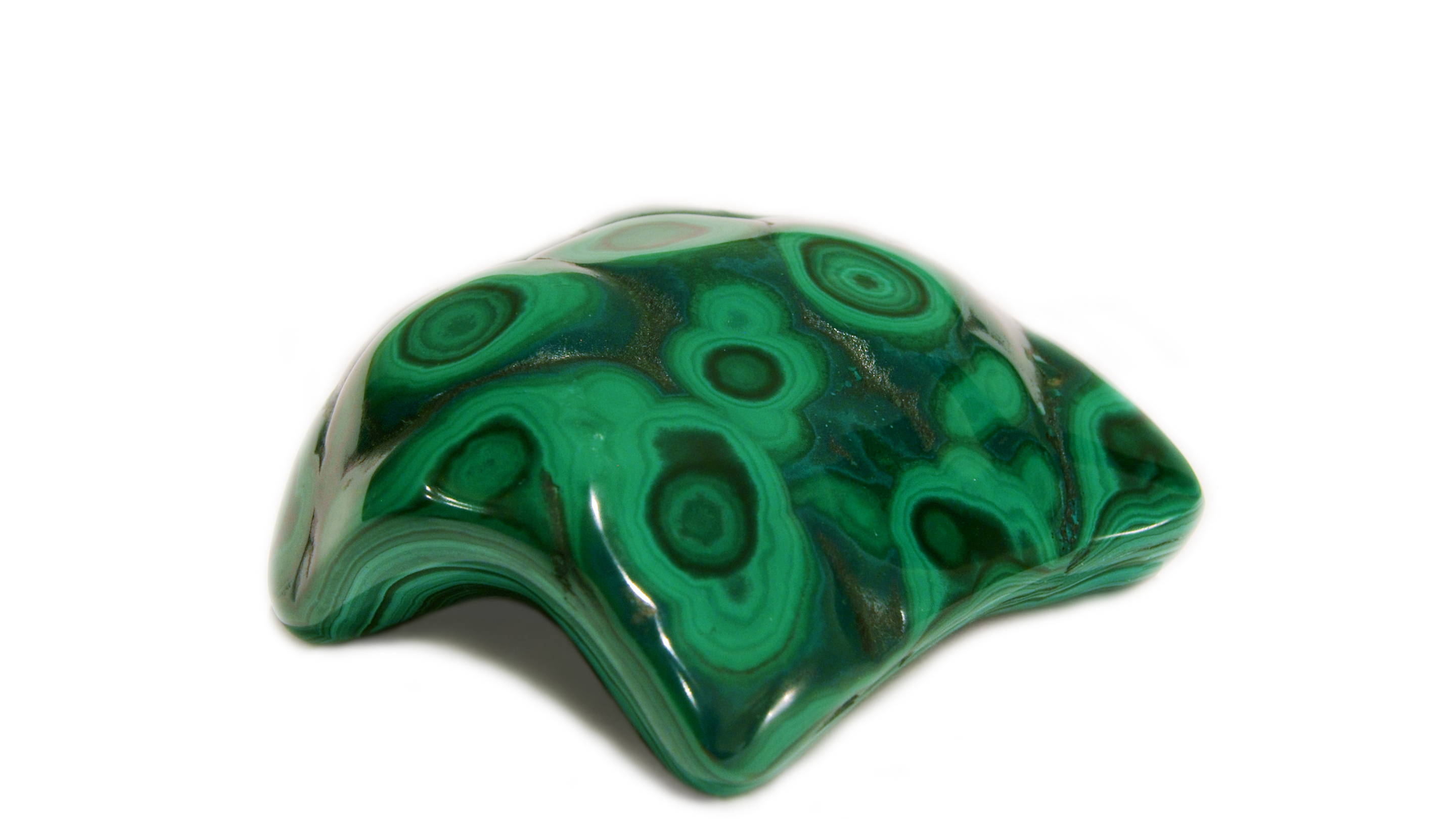 OCCURRENCE: Malachite is produced trough chemicalprecipitation from deep underground water sources, such as ahydrothermal vents and the water table.

It is commonly found as GLOBOID ( BTRYOIDAL ) masses, fibrous crystals or stalagmites, and very rarely as single prisms.

MALACHITE can becombined with crystals of a more gentle healing nature to softenMalachite's directed energy.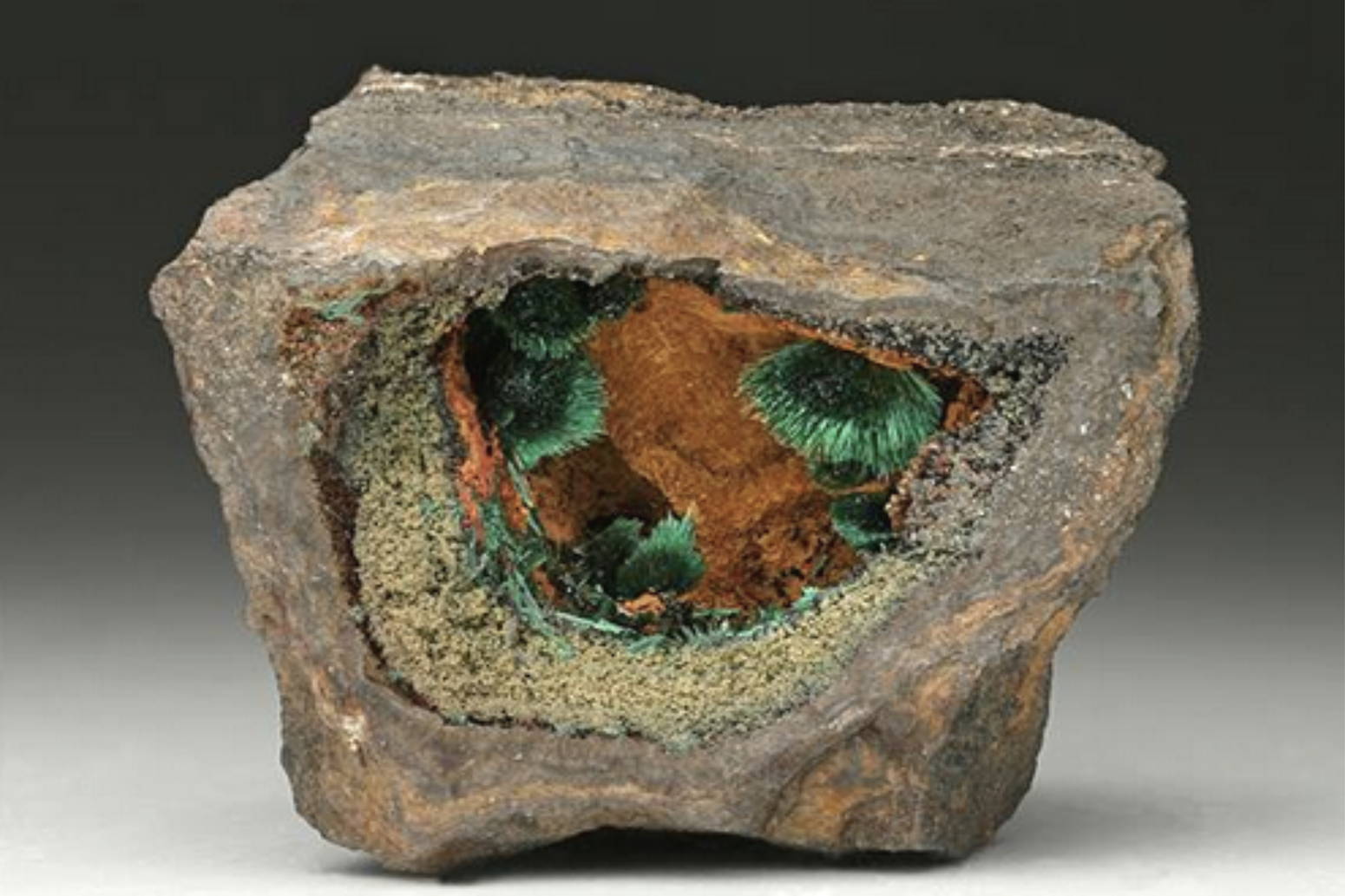 AUTHENTICATION: Malachite can be used much like an energetic scalpel and is important for the crystal healer's toolkit, especially during deep energy healing sessions.
MALACHITE is associated with the

HEART CHAKRA as well as with oursocial responsibility towards others and ourselves.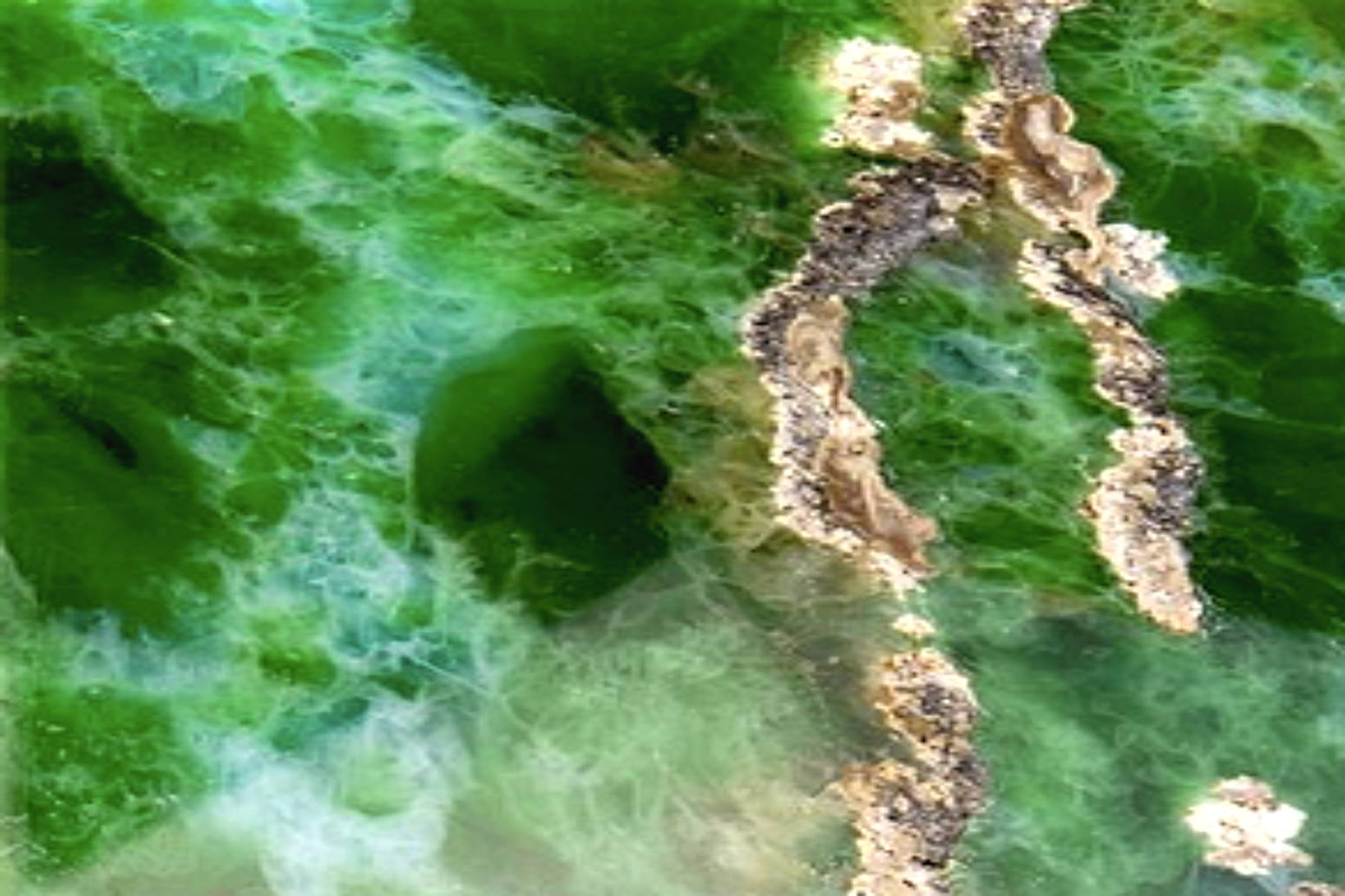 Malachite must be cleansedregularly due to its highly purging nature. Malachite can be exposed towater and sun, but do not expose it to salt. It is a soft stone thatscuffs easily.
Malachite should be used in its polished form as it is toxic and thus it is also not suitable as a gem elixir!