Vogue Australia - Marsden Hotel Burwood Opening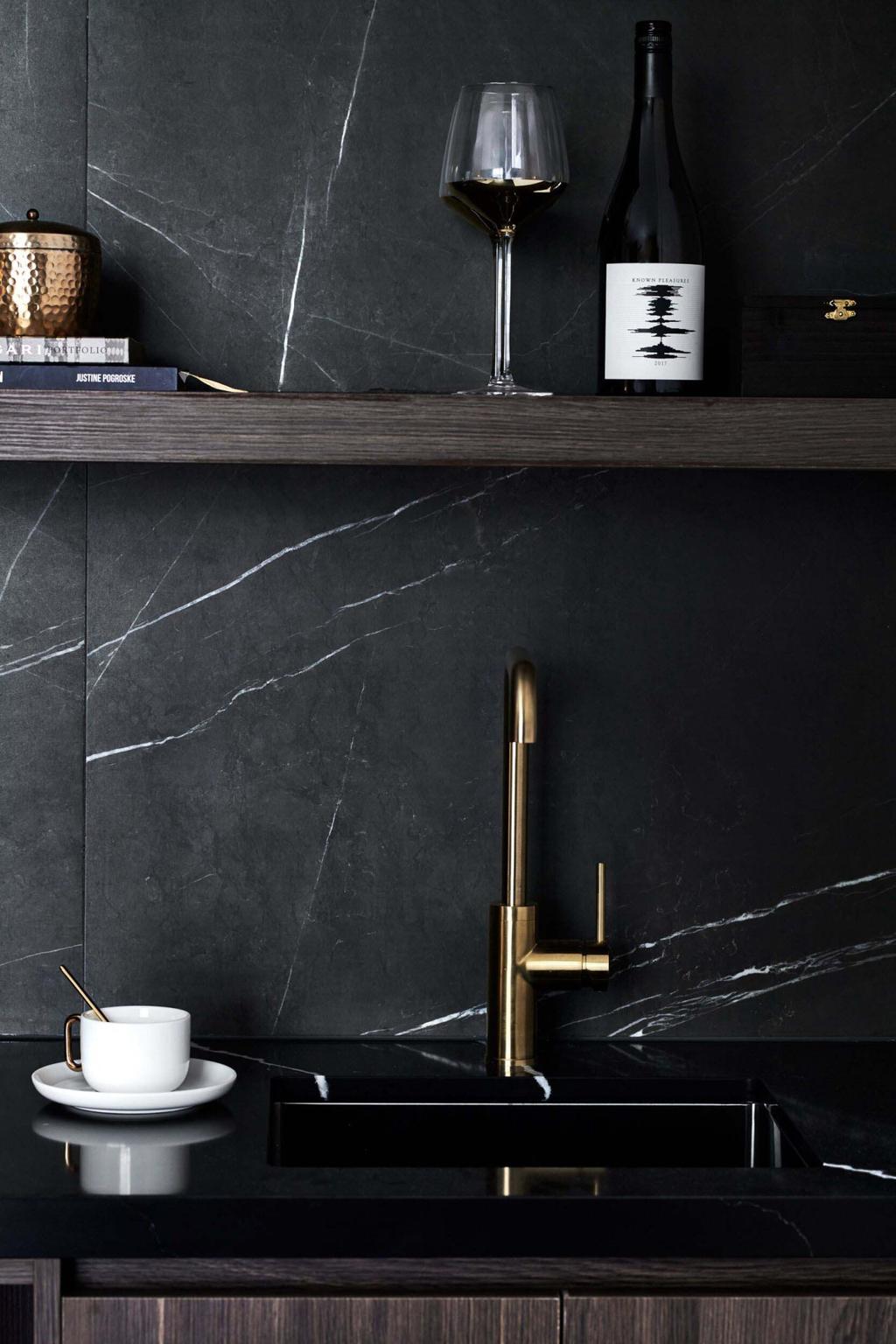 When checking into a hotel on a day when Sydney clocks 43 degrees Celsius, the first thing you're going to look for is a pool. That's exactly what I did upon entering Marsden Hotel in Sydney's Burwood, when the temperature outside was unbearable and the only option was submerging myself entirely underwater. 
But a rooftop dip overlooking Sydney's skyline isn't the only drawcard for a stay at Marsden — although the piña colada I drank while poolside certainly helps make the case. For travellers visiting family in Western Sydney or those who are looking for a luxury stay outside of the city circle, this newest opening will do the trick.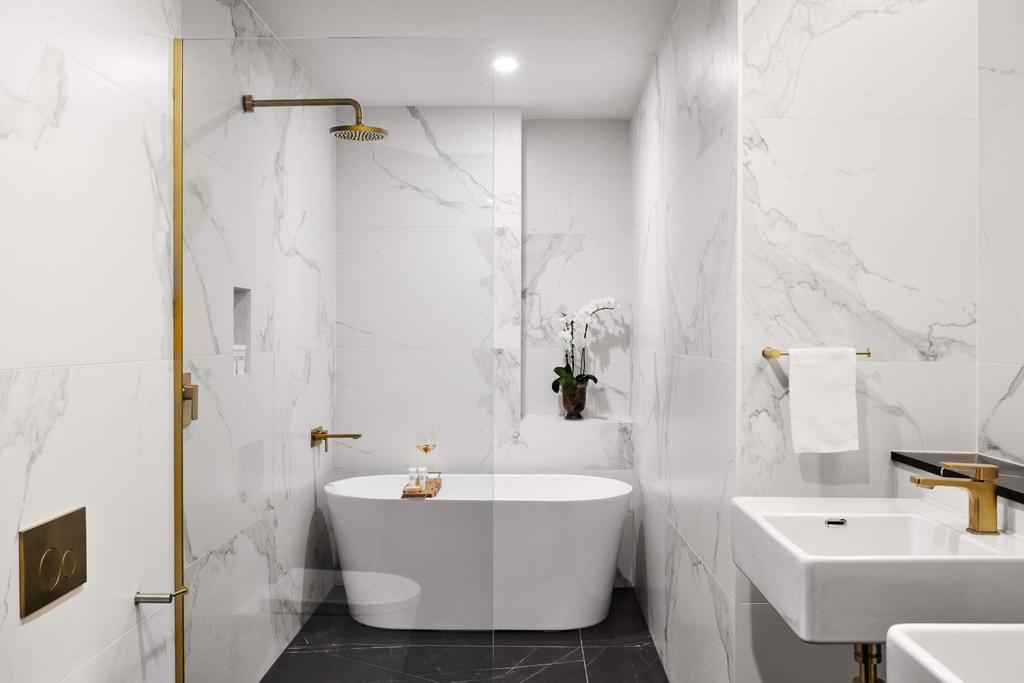 Sitting on a main street of Burwood, walking distance to buses and trains into the city, Marsden isn't trying to be anything it isn't. Guests are warmly welcomed, rooms are clean and modern, and the hotel is located close to plenty of shops and some of Western Sydney's best food. It's understated luxury, and for the price, proves a stellar option for returning visitors to Sydney who want to escape the CBD.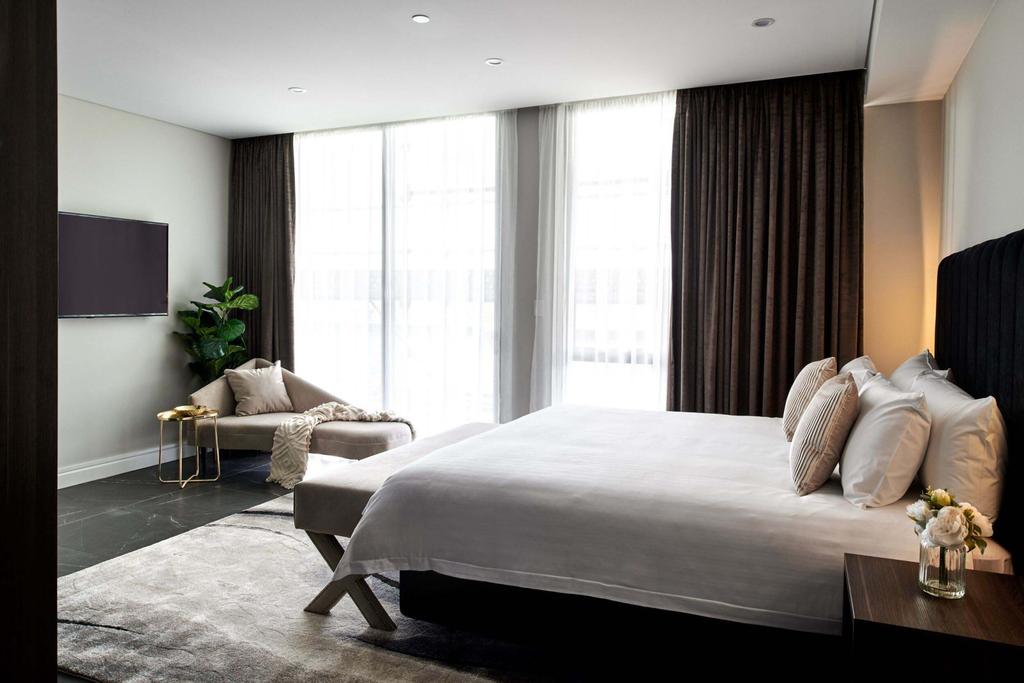 Perhaps the most exciting element of the hotel is its dining options. Onyx Grill is a welcome new addition to the Burwood dining scene. With a focus on woodfired meats and seafood, the menu is made for sharing. Paired with plenty of sides and a drop of wine (the list is curated and impressive), it's a restaurant that will delight guests and locals alike. With the addition of a few more vegetarian mains, Onyx is one of the region's better places for a night out. 
In the morning, head to Artisaint, the hotel's adjoining bakery and café. With a mix of quality breakfast staples (like fluffy omelettes or eggs on toast) as well as more indulgent options, like croque monsieur toasties, the kitchen is a strong offering for the neighbourhood and for hotel breakfasts more generally. However, the hero of the café is its pastries, which are made fresh on site every morning. Croissants are melt-in-your-mouth good, perfectly flaky and best eaten with lashings of butter and strawberry jam.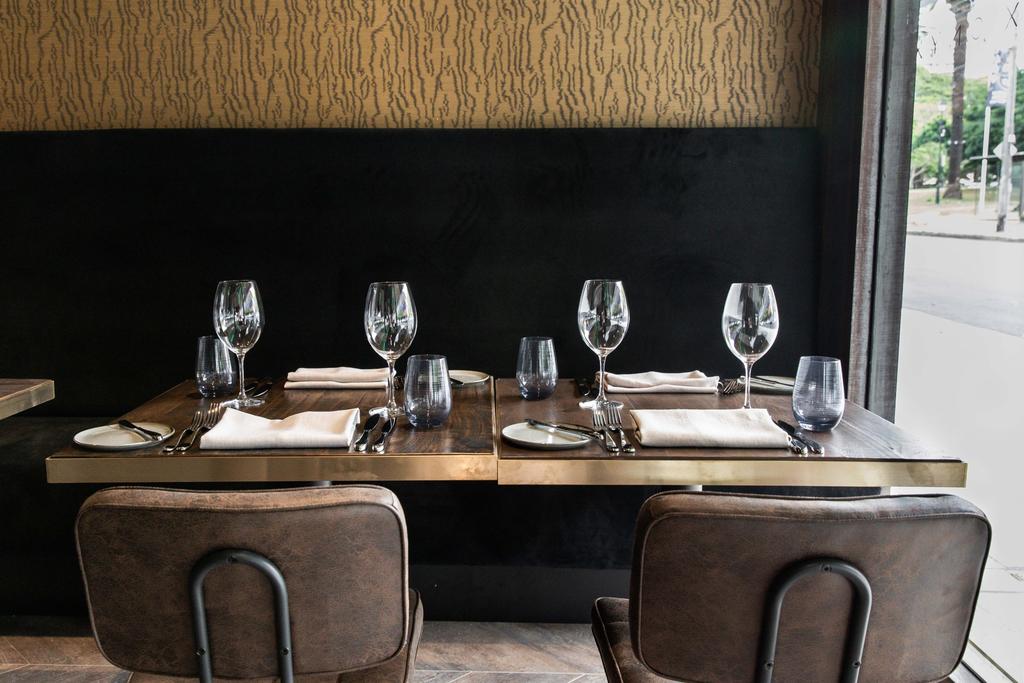 While Marsden's Burwood location might not be an obvious choice for tourists, the hotel fills a much-needed gap in the market for those wanting to be near loved ones, close to public transport and in the heart of the Sydney suburbs. 
---